Fastway Couriers Reveals Brand Refresh as Part of Transformational Programme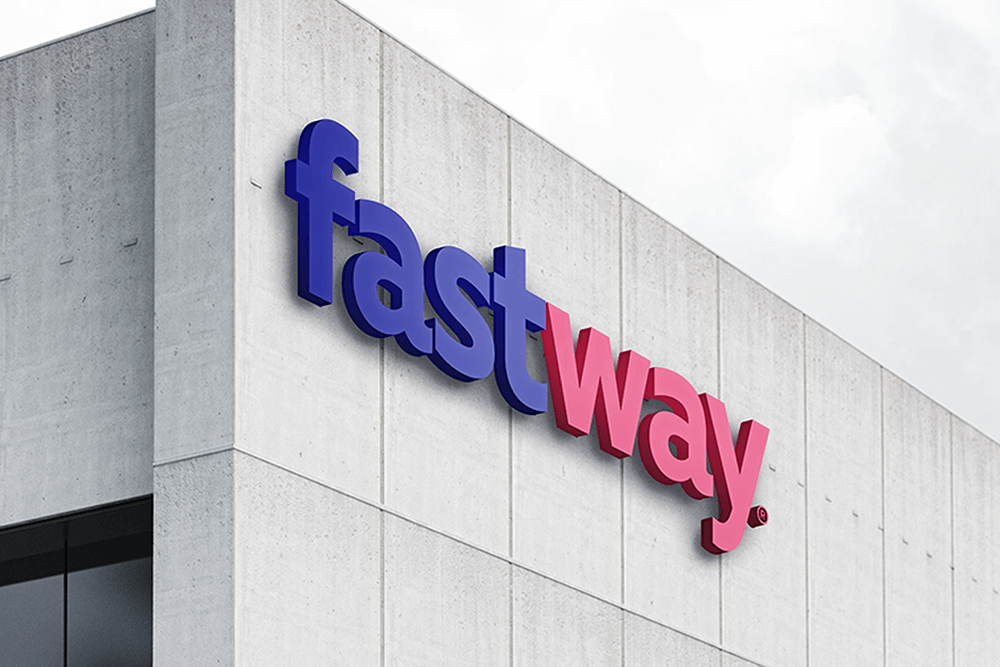 Corporate brand refresh aligns with strategic vision, accelerated growth, and enhanced offering to the market
As Fastway celebrates 20 years in the Irish market, the brand refresh reflects Fastway's position in the marketplace, as the go-to-carrier of choice
New name and logo represent a more modern, sleeker, visual identity, while staying loyal to the Fastway values, heritage, and unique franchise model
Date: 3rd October, 2022: Fastway, Ireland's leading independent delivery network, today revealed its corporate brand refresh with a more modern, sleeker, visual identity and name change. The timing of the brand refresh comes as Fastway celebrate 20 years in the Irish market and aligns with a major business transformation programme. The brand refresh marks another major milestone in Fastway's evolution, reflecting its position in the marketplace, as the go-to-carrier of choice for Irish SME's and International retailers. With a clear ambition of becoming Ireland's largest and most comprehensive end-to-end ecommerce service provider, Fastway is on a transformational journey. A journey where Fastway are changemakers, enablers, innovators, while driving its relentless commitment to operational excellence.
The Fastway business transformation programme has been accelerated by significant investment in expanding its operational and depot footprint, locally, nationally and internationally, its local entrepreneurial franchisees, employees, and customer-focused technologies, which are automated, flexible, and scalable. This coupled with the unprecedented growth in the ecommerce sector has fuelled demand within the courier and logistics markets, accelerating the Fastway business transformation programme even further.
Commenting on the rebrand, Danny Hughes, Fastway CEO, said: "The Fastway network, its valued staff and trusted entrepreneurial franchisees, have achieved huge successes over recent years. This is because we continue to expand, invest, innovate, and evolve in an ever-changing industry. This refresh represents Fastway's growing suite of solutions, and attests to the strength of the business, and the growth opportunities ahead." Hughes added "Furthermore, it represents our continued commitment to building long-lasting relationships with our clients, while innovating to not only meet, but exceed their expectations.  The refresh is a more accurate reflection of the company we have become, and our ambition of becoming Ireland's largest and most comprehensive end-to-end ecommerce service provider."
Founded in Ireland in 2002 as a franchise, having originated in New Zealand in 1983.  Fastway is now one of the largest independent courier businesses in Ireland. With a logistic network of 24 locations nationwide, it now handles over 25 million parcels annually, as the delivery partner to over 10,000 Domestic and International clients, serviced by over 700 Courier Franchisees and support drivers and supported by almost 400 employees. Fastway also operates Parcel Connect, Ireland's largest network of over 1,300 local convenience stores that facilitate over 2.6 million transactions per year.