Change of Shareholders Announcement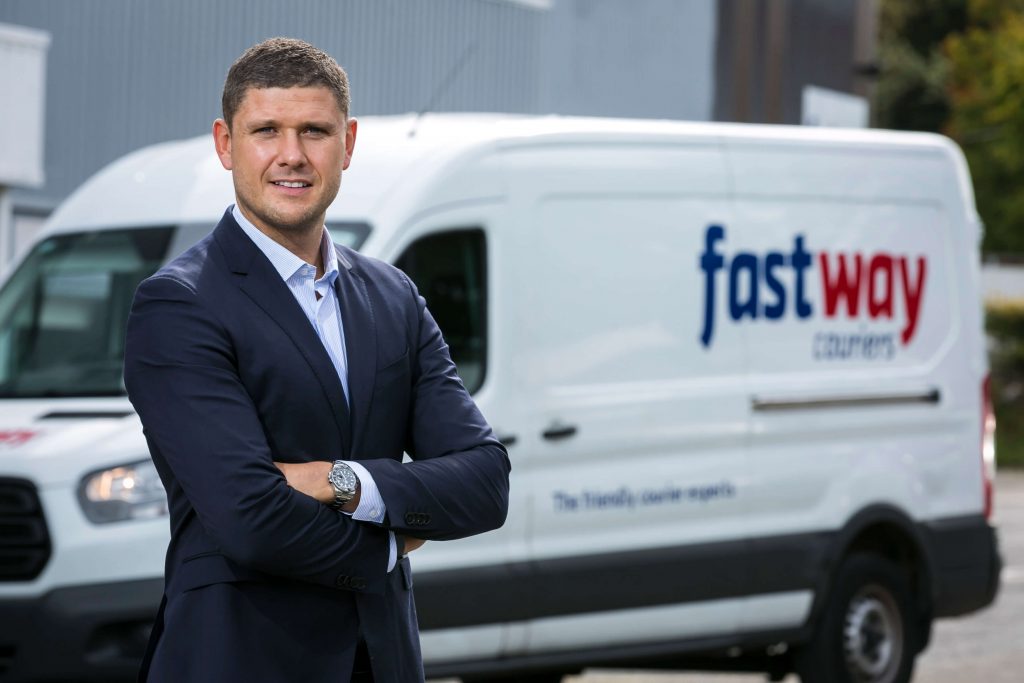 Parcel Connect Ltd T/A Fastway is pleased to announce a planned change of shareholders. Elysian Capital III LP ("Elysian") in conjunction with management, has agreed terms to acquire and invest in Parcel Connect Limited (t/a Fastway) from MML Growth Capital Partners Ireland ("MML") and Woodberry Ireland Capital ("Woodberry Capital"). The parties have exchanged with completion subject only to regulatory approval by the Competition and Consumer Protection Commission.
Founded in Ireland in 2002, Fastway is now one of the largest courier businesses in Ireland. With a logistic network of 24 locations nationwide, it now handles over 25 million parcels annually, as the delivery partner to over 7,000 Domestic and International clients. It also operates Parcel Connect, Ireland's largest network of over 1,300 local convenience stores that facilitate over 2.6 million transactions per year.
Danny Hughes, Fastway CEO, said: "We're really pleased to announce this transaction and wish to thank MML and Woodberry Capital for their unwavering support over the past 5 years. The Fastway network, its valued staff and trusted franchisees, have achieved huge successes over recent years and we're delighted to be backed by the team at Elysian to realise our exciting ambitions over the years to come. This will be the second management buy-out deal in 5 years and attests to the strength of the business and the growth opportunity ahead. This event also sees the exit of our original founders Andy Hennessy and Gerry Riordan whom we collectively thank for giving us this great opportunity"
Jack Jacovou, Partner at Elysian, said: "The courier and logistics markets have enjoyed strong growth in recent years fuelled by the rise of the ecommerce sector. We were attracted to Fastway by its unique courier franchise model and the opportunities to expand the service offering further, both into Ireland and internationally. We are delighted to be backing Danny and his team and look forward to our journey together supporting the business in this next exciting phase in the Fastway story."
Commenting on the transaction, Neil McGowan, Partner and Co-head of Investments at MML said, "On behalf of MML, we are extremely pleased with our successful exit of Fastway.  The business has grown nearly three-fold since we invested which is a testament to the skill of Danny Hughes and the entire Fastway team.  We have greatly enjoyed our time working with Danny and team and we wish them, alongside Elysian, every future success in pursuing what continues to be a very exciting opportunity."
Mark Keating, at Woodberry Capital commented, "Woodberry Capital has thoroughly enjoyed supporting Danny Hughes and his team to successfully deliver an ambitious growth plan. They have collectively developed Fastway into Ireland's e-commerce parcel delivery partner of choice with a fantastic client centric and tech-enabled offering. We wish them every success in executing the next phase of their growth plan alongside new partners Elysian Capital"
Elysian was advised by: Stephenson Harwood (Legal UK) Flynn O'Driscoll (Legal Ireland); Aon (Insurance); Deloitte (Financial & Tax); Equator (IT). Fastway shareholders were advised by: Arrowpoint Advisory and Mazars Corporate Finance (Corporate Finance); PWC (Financial & Tax); CIL (Commercial), and Pinsent Mason (Legal). Debt is being provided by Muzinich Private Debt, working capital facilities by AIB.
Information                                                                                                     
About Elysian Capital
Elysian Capital is an independent private equity fund specialising in the UK and Ireland lower mid-market. The management team combines entrepreneurial and business operational competence with an experienced private equity and leveraged debt capability, providing the full range of skills needed to make and develop successful investments in Elysian's target markets.
Fastway represents Elysian's third investment in Ireland after Mergon Group and Cross Rental Services. Elysian opened its Dublin office in 2021.
About MML Growth Capital Partners Ireland
MML Growth Capital Partners Ireland is a €145 million fund dedicated to backing ambitious managers of small and medium-sized private businesses located on the island of Ireland to reach the next stage of their evolution. It provides capital to businesses for expansions, acquisitions, shareholder reorganisations, recapitalisations and management buyouts. MML Growth Capital Partners Ireland creates bespoke deals in response to unique opportunities, recognising that while the challenges facing businesses are sometimes similar, the specific details are never the same.
About Woodberry Capital
Woodberry Capital is a private investment firm that invests non-institutional, private, family capital in businesses with the potential to create substantial long-term value.  Our principal objective is to partner with exceptional management teams to build great businesses. Our approach is to identify situations that are well-served by an investment partner who is aligned with the goal of maximising value, without the short-term considerations of institutional private equity funds. ?We provide an important alternative to companies and executives that want the flexibility to build great companies over time and are in search of committed partners.