16,000 people across Ireland will Run in the Dark on 14-15 November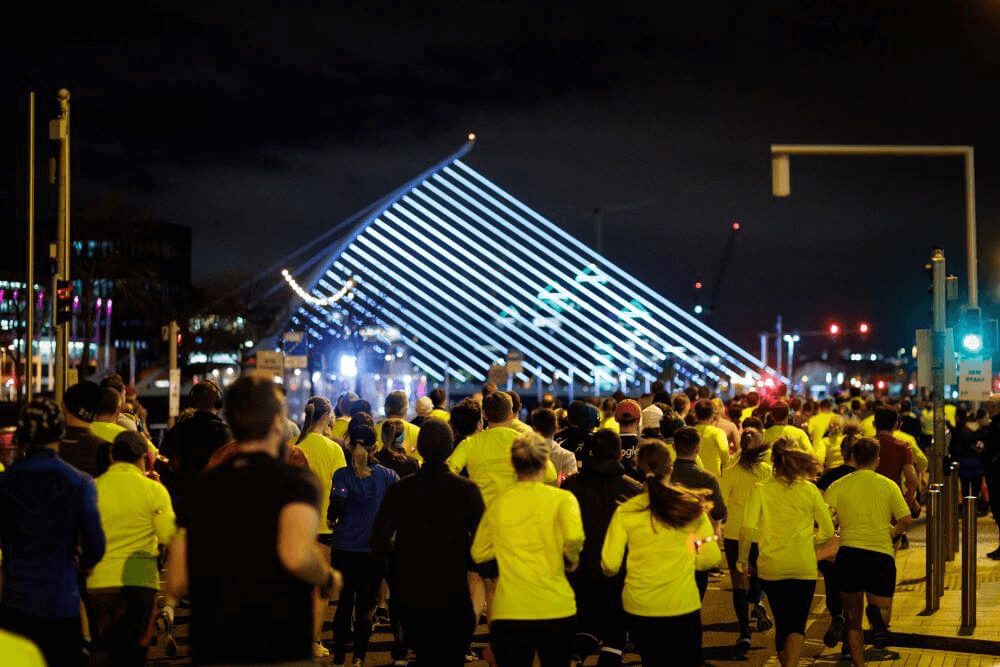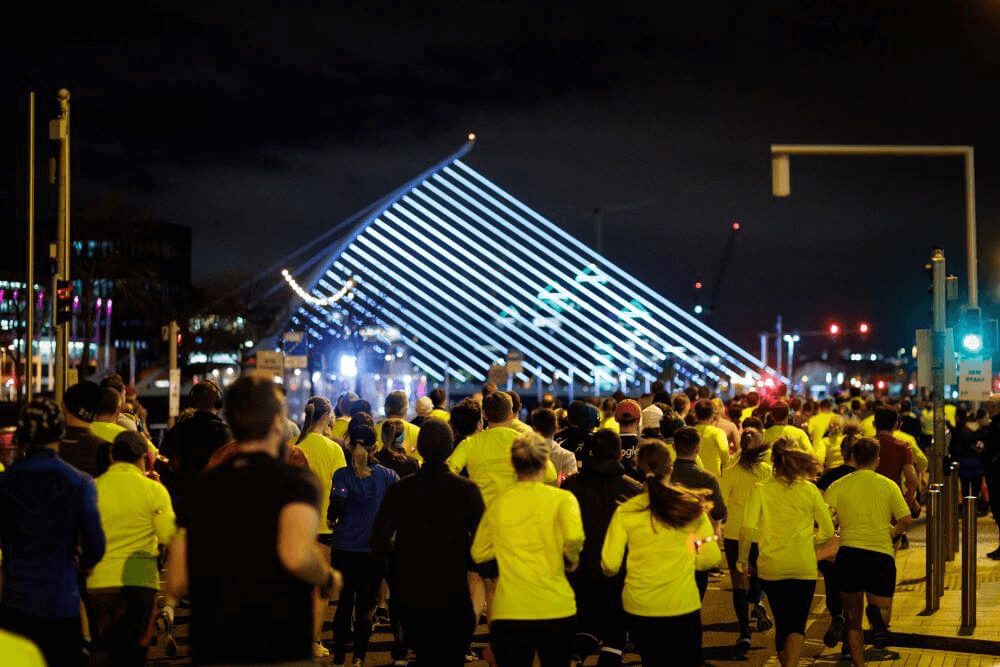 14 towns and cities across Ireland will host Run in the Dark events to cure paralysis in our lifetime
40+ international locations will also host a Run in the Dark event
Run in the Dark is the principal fundraiser of the Mark Pollock Trust
Fastway continues its partnership with Run in the Dark, for a third consecutive year, as the 'Official Delivery Partner', ensuring timely, eco-friendly race pack deliveries.
Sign up at https://www.runinthedark.org/register/
Date: 26th October 2023: The unique night running series, Run in the Dark, returns to 14 locations across the country on 14 -15 November 2023. Over 16,000 people are expected to take part across large events in Dublin, Cork, Belfast and volunteer-led fun runs in Donegal, Galway, Kerry, Kilkenny, Limerick, Wicklow, Waterford, Sligo, Carlow and Wexford.
Run in the Dark is the Mark Pollock Trust's principal fundraising event. Unbroken by blindness in 1998, Mark Pollock became an adventure athlete, including being the first blind person to race to the South Pole. In 2010 a fall from a second story window nearly killed him, Mark broke his back and the damage to his spinal cord left him paralysed. Now he is on a new mission to cure paralysis in our lifetime.
Speaking about his fundraising event, Run in the Dark founder Mark Pollock said: "Millions of paralysed people worldwide don't have the option to walk or to run or even to stand up but you can help change that as you join 25,000 people worldwide at Run in the Dark this November. All additional donations and fundraising will support our charity partner Collaborative Cures to bring people together to cure paralysis in our lifetime."
For the third year, Run in the Dark is partnering with Fastway as its Official Delivery Partner.
Speaking about the partnership, Fastway Managing Director, Mark van Niekerk, said: "We are delighted to partner with Run in the Dark as the Official Delivery Partner, for a third consecutive year. Our continued relationship with Mark and the Run in the Dark team holds a significant place in Fastway's Corporate Social Responsibility programme. It mirrors the shared values that underpin our respective enterprises, particularly our unified dedication to sustainability. Like previous years, Fastway are once again delivering the race packs nationwide, which are made from sustainable packaging, ensuring events such as these, are operated as sustainably as possible."
To find out more about the event, or to register, visit www.runinthedark.org/register
ENDS